FEATURES
NOBEL BIOCARE IMPLANTS
Nobel Biocare offers an extensive assortment of bone-level and tissue-level dental implants for all indications, bone types and surgical protocols.
ALL-ON-4
All-on-4 provides edentulous patients with an efficient and reliable restoration … postextractive dental implant placement with immediate loading on four implants
ZYOGOMA IMPLANTS
Zygomatic Implants are a graftless dental implant technique where the implant is directly embedded in your cheekbones (medically referred to as Zygoma),
OSSEOINTEGRATING IMPLANTS
Osseointegrated implant is a type of implant defined as "an endosteal implant containing pores into which osteoblasts and supporting connective tissue can migrate". Applied to oral implantology, this thus refers to bone grown right up to the implant surface without interposed soft tissue layer.
About Parasu Dental Hospital
Get to know what our patients say about us.
Parasu Dental Hospital was started in the year 1994 in Kasturibai nagar, Adyar with all the facilities by Dr. Chelliah Venkataraman. Being the first multi speciality dental hospital with all facilities under one roof. Parasu Dental Hospital offers specialty treatment with state of the art facilities like latest diagnostic tools, specially designed dental & orthodontic software, comfortable dental chairs and computerized client management system. The hospital extends a wide range of services, be it, esthetic improvement, implants, orthodontics, surgery or full mouth rehabilitation. Parasu, has improved the self confidence and appearance with a beautiful and healthy smile of over 50,000 patients served by it.
YOUR SKILL #1

YOUR SKILL #2

YOUR SKILL #3

YOUR SKILL #4
OUR TEAM
Prove that you have real people working for you, with some nice looking profile pictures and links to social media.
Dr. Chelliah Venkatraman
Director
P arasu dental hospital pvt.ltd was founded by dr.chellaiah venkataraman ,M.D.S,D.Sc ,who is a distinguished orthodontist and senior surgeon in the field of dentistry.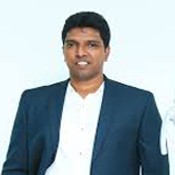 Dr. Vivek Pandian C
Oral Maxillo Facial Surgeon and Implantologist
Dr.Vivek Pandian MDS Oral Maxillo Facial Surgeon and Implantologist ,has specialised in his field and has placed more than 2000 implants till date. Additionally, he is one of the founder of Dental Implant Training Academy ( DITA ) and conducts Implantology course for dentists with DITA team.
Latest news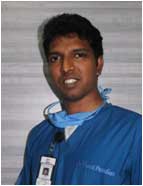 Dr.Vivek Pandian MDS Oral Maxillo Facial Surgeon and Implantologist ,has specialised in his field and has placed more than 2000 implants till date.Additionally,he is one of the founder of  Dental Implant Training Academy ( DITA ) and conducts Implantology course for dentists with DITA team. We in parasu place various best dental implants available in[…]
Previous
Next